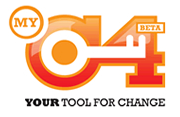 P2P microfinance platform MYC4 has closed its discussion forum. Links to the forum have been removed from main navigation.
The official explanation on the blog says: "The forum was originally created to ignite a dialog among the investors. We haven't seen all that many sparks recently. Most of the posts on the forum in the last year have been either investors asking specific questions to MYC4 or MYC4 communicating news to the investors. Not much dialog.
We decided to try something different, so we created a blog.
… You can still write questions to the Partners on the forum. But the other topics have been frozen. You can find all the old posts there, but you can't write any new ones."
It seems weird to argue that a forum is replaced by a blog because a forum is not fit for dialog. My impression is that the MYC4 forum had 3 aspects which can have caused the removal:
Lenders pinpointed things that were not working properly on MYC4 (e.g. default levels, certain processes, provider quality). They kept track on the results following up earlier announcements of MYC4 on measures taken.
In many cases answers by MYC4 did not satisfy the persons asking. This negative customer experience became publicly visible through the forums, possibly deterring new lenders.
Possibly answering questions in the forums tied up to much staff time (but I would expect that the same questions are now send via email, therefore closing the forums does not change this issue)
So I do feel that MYC4, a company that at it's launch trumpeted utmost transparency goals, chickened out. They no longer want to discuss and face customer demands and criticism in public, but rather elected to replace it with a blog, which is much more a one-way-communication channel.
Everyone is invited to continue the discussion on the MYC4 forum here on Wiseclerk.com.
MYC4 is somewhat following an infamous example of Prosper.com, which first tried to control negative posts by "moderating" them, but later in November 2007 deleted the complete forum posts on it's site, a step that sparked resentment by users.
Last year I published a list of p2p lending forums. Of the larger p2p lending players only Zopa and Smava maintain official forums onsite. On the Zopa forum Zopa employees and management frequently participate – the main work is done by volunteer moderators though. Smava very rarely communicates in it's forum, most of the discussion there is done between lenders without Smava commenting.
Several of the p2p lending services launched in the last year have a forum. It will be interesting to see how these develop and how the companies react should the mood of comments turn.
My advice to p2p lending startups is to see forums as a chance. Forums offer customer feedback that can be used to improve the product. By reacting on customer wishes customer loyalty can be increased. Users of a forum crowdsource ideas for product development. Furthermore an active forum offers much better help than an FAQ or help section could ever offer. And since most 'newbie' questions are answered by the community it reduces work load on support staff.