What is Kameo about?
Kameo is a Scandinavian marketplace for SME loans. It was established to meet two clear challenges in the Scandinavian markets: SMEs do not get loans; investors do not get good returns. By directly connecting them, we hope to make the situation better for both. Kameo's vision is to include more people in the financial markets.
Note from editor: Kameo will launch around next week.
What are the three main advantages for investors?
Better expected returns
Support SMEs, the most important employer in Scandinavia
Possibility to create diversified portfolios
What are the three main advantages for borrowers?
Access to (more) funding
Quick and easy loan application
Flexible security & collateral structures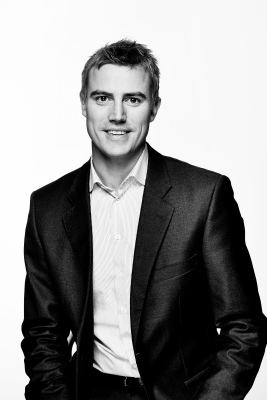 What ROI can investors expect?
Loans will be offered at 5 – 15 % per annum. At first, there will be no fees for investing through Kameo. We expect low default rates, based on historical data for Scandinavia and our thorough credit assessment. We can conservatively assume it to be around 1 – 3 % (naturally dependent on risk profile).
What is the background of the Kameo team? As some of you are Norwegian, why did you select the Swedish market for launch rather than Norway?
The team currently consists of five persons, of which only I am Norwegian. We have various backgrounds, but the same optimistic view of the future: alternative finance will transform Scandinavian banking, and it will become better for more people – it is the social democracy model, of which we Scandinavians are so proud.
We have a credit analyst with 20 years of SME analysis experience, a CTO that previously co-founded Avanza and developed its platform (Sweden's largest net broker) as well as a marketing specialist and a business developer with backgrounds from digital marketing and corporate finance, respectively. My background is also from corporate finance at Norway's largest bank, DNB.
And because we expect to grow, we will be looking to further strengthen the team next year.
While the largest owners are Norwegians, we chose to start in Sweden because the market is larger, it is a well-developed fintech-hub (#2 in Europe after London), and Kameo's largest owner has a successful startup history in Sweden. In addition, the regulatory regime was easier when we started working with the idea (but this has since changed). We have, though, a clear ambition to cover Norway and Denmark next year, thus creating a Scandinavian marketplace (investors can create portfolios of Scandinavian loans.)
How is the company financed?
Two rounds of equity investments from co-founders, board members and angel investors. And I have sold my apartment and invested everything (except what I intend to lend through the platform in order to fund my daughter's driver's license in 16 years).
We will also be looking to raise more capital sometime next year, when we roll out in Norway and Denmark.
Is the technical platform self-developed?
Yes. Our CTO, with significant experience from developing online trading platforms, are leading the development together with a team of developers with which we are very close. Developing ourselves turned out to be crucial, because of the substantial IT requirements imposed by the regulators.
What was the greatest challenge so far in the course of preparing Kameo for launch?
Three main challenges:
Regulatory – demanding and time consuming processes, and in some countries unpredictable
Technical – 12 months ago we considered leasing the software, but were unable to find a professional vendor. Since then, the development has been challenging but still above expectations thanks to an excellent development team
Credibility – the concept is still largely unknown in Scandinavia, so we are working hard to promote our story. Luckily, (almost) everybody we speak to like the idea and our serious approach.
How do you see the regulatory situation in your target market?
It is complicated and somewhat unpredictable. However, we have had excellent guidance from one particular regulator, and we now believe that we understand the situation.
Compared to the UK or US market, what is the state of p2p lending in Scandinavia?
It is before birth – I would say around the time when a couple is packing their bags to be ready to be rushed to the hospital. There has been some slight activity in Denmark and Sweden for around a year, but no activity in Norway so far. We believe that the market will grow substantially in the coming years, but that it will be a typical hockeystick – slower growth in the first years, like in the UK, and then a rapid growth. We see no reasons why the Scandinavian p2p lending market should not become as "mainstream" as in the UK. And the instigator for the rapid growth could very well be the point when the Scandinavian governments embrace the idea, like their UK counterpart, and start lending through the platforms, offer tax incentives etc. SMEs are politically backed in Scandinavia, but they do not get loans because of particularly high capital requirements for banks in the region.
How much do you think the happenings regarding Trustbuddy will affect the willingness of the Swedish public to try financial innovations?
Not so much, we believe. Trustbuddy was something completely different than us, and what we call the other serious SME p2p lender companies. Trustbuddy offered limited transparency and charged their private borrowers rates of up to 5000 % p.a. (meaning that the borrowers had limited other alternatives). Our investors, on the contrary, will always know and choose the SMEs to which they are lending, and the borrowers are SMEs that want to borrow because they have funding requirements due to expansion, growth etc. Interest rates are at fair levels. We have a very experienced and profiled board, and a license. We therefore believe that the public will be interested in the new funding and investment alternative, respectively, and that the public will understand and appreciate the differences.
Which marketing channels will you use to attract investors and borrowers?
This is touching the core of our business strategy! We will be mainly digital, targeting both investors and borrowers online. Scandinavia is world leaders when it comes to three things: drinking coffee, owning smart phones and being online all the time – all three incorporated into our strategy. We will in addition utilize PR, events and our networks (our profiled board has strong networks in particular Norway and Sweden).
Where do you see Kameo in 3 years?
Kameo has helped 100s of SMEs getting funding to grow and hire new employees, and 1000s of investors have received better returns through investments that matter – both groups are better off. Our Scandinavian marketplace is facilitating loans worth SEK 250 – 500 million, growing strongly. And I have successfully for three years been saving for my daughter's driver's license.
P2P-Banking.com thanks Sebastian Harung for the interview.