What is Kameo about?
Kameo is a Scandinavian marketplace for SME loans. It was established to meet two clear challenges in the Scandinavian markets: SMEs do not get loans; investors do not get good returns. By directly connecting them, we hope to make the situation better for both. Kameo's vision is to include more people in the financial markets.
Note from editor: Kameo will launch around next week.
What are the three main advantages for investors?
Better expected returns
Support SMEs, the most important employer in Scandinavia
Possibility to create diversified portfolios
What are the three main advantages for borrowers?
Access to (more) funding
Quick and easy loan application
Flexible security & collateral structures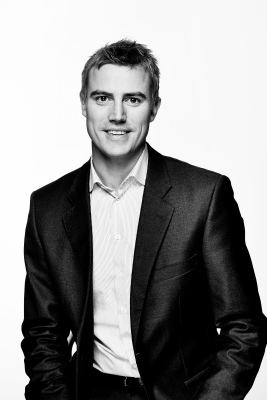 What ROI can investors expect?
Loans will be offered at 5 – 15 % per annum. At first, there will be no fees for investing through Kameo. We expect low default rates, based on historical data for Scandinavia and our thorough credit assessment. We can conservatively assume it to be around 1 – 3 % (naturally dependent on risk profile).
What is the background of the Kameo team? As some of you are Norwegian, why did you select the Swedish market for launch rather than Norway?
The team currently consists of five persons, of which only I am Norwegian. We have various backgrounds, but the same optimistic view of the future: alternative finance will transform Scandinavian banking, and it will become better for more people – it is the social democracy model, of which we Scandinavians are so proud.
We have a credit analyst with 20 years of SME analysis experience, a CTO that previously co-founded Avanza and developed its platform (Sweden's largest net broker) as well as a marketing specialist and a business developer with backgrounds from digital marketing and corporate finance, respectively. My background is also from corporate finance at Norway's largest bank, DNB.
And because we expect to grow, we will be looking to further strengthen the team next year.
While the largest owners are Norwegians, we chose to start in Sweden because the market is larger, it is a well-developed fintech-hub (#2 in Europe after London), and Kameo's largest owner has a successful startup history in Sweden. In addition, the regulatory regime was easier when we started working with the idea (but this has since changed). We have, though, a clear ambition to cover Norway and Denmark next year, thus creating a Scandinavian marketplace (investors can create portfolios of Scandinavian loans.)
How is the company financed?
Two rounds of equity investments from co-founders, board members and angel investors. And I have sold my apartment and invested everything (except what I intend to lend through the platform in order to fund my daughter's driver's license in 16 years).
We will also be looking to raise more capital sometime next year, when we roll out in Norway and Denmark. Continue reading →