Looking to diversify into an asset class with solid security, interesting yield and less volatility? Lots of people have been investing in property for that purpose – however farm land and forest land has been outside the scope of most private investors bar the ultra-rich so far.
The newly launched startup Landex* (please use referral code 3SHWP, thx) now gives everybody access to this interesting asset class by enabling investments into European land starting from 10 EUR.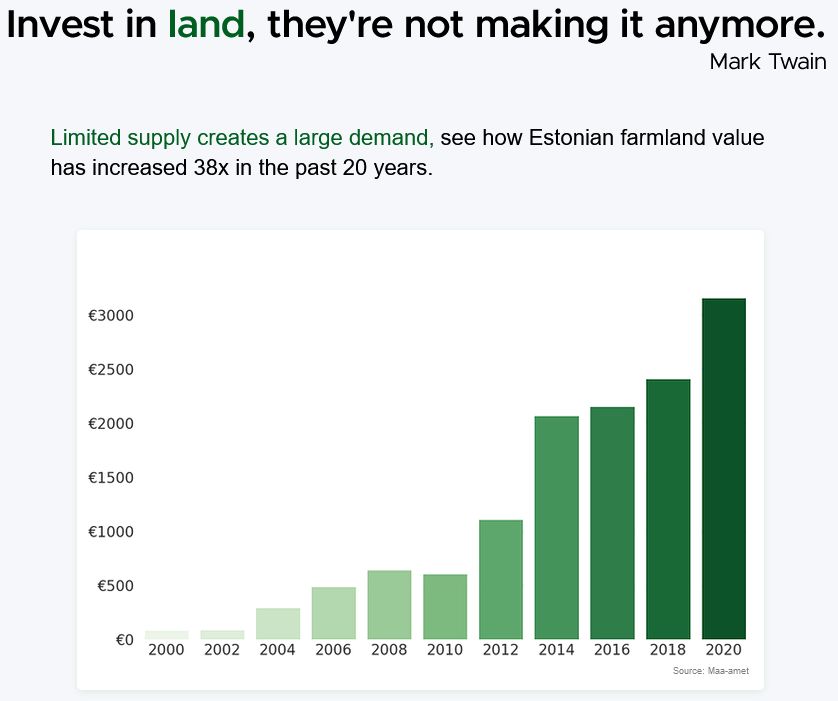 All the details of how the processworks are on the Landex* website, so here are just some excerpts.
From the whitepaper:
Land types provided on Landex
Landex wants to give investors a wide choice while doing thorough due diligence. Landex is well-equipped to
assess and have listing of the following land types:
Farmland

– typical farmland investment where we lease

the land to farmers

Forestland

– we manage the forestland and sell the

crops

Carbon

land

–

a

subcategory

of

all

the

above,

lands

that

have

a

significant

part

of

their

returns

coming

from

carbon

income.

Regenerative

agriculture,

reforestation

lands

and

improved

forest




management, etc.

Biodiversity

land

–

types

of

lands

that

do

not

have

a

commercial

crop.

Naturally

protected

areas,

wetlands (swamps, mangroves), natural grasslands, etc.

Development

land

–

land

purchases

with

the

idea

to

turn

them

into

residential

or

commercial

areas
The whole process is managed through the Landex app (available for iOS and Android).

After registering, I deposited 100 EUR to gain first experiences and then went through the verification process on the smartphone (which is conducted by Veriff and was completed in 2 minutes in my case).
Then I was ready to invest. I browsed the details of the 2 land plots on offer and invested 40 EUR in the farmland plot and 20 EUR in the forest land plot.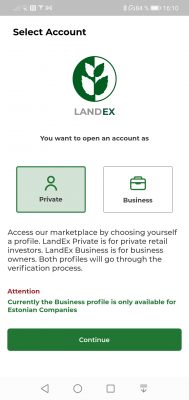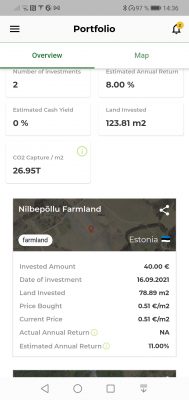 As it is of course impossible to buy whole plots for the amount I invested, Landex is based on crowdfunding with multiple investors financing a purchase through an SPV and fractional ownership.
Why invest in land?
I like it for the following factors. It is a scarce ressource, that is limited and cannot be inflated. Land is an economic asset that has been bought, sold and used for centuries offering high security. It's price is much less volatile than other assets (e.g. stocks or houses). While the yield is primarily generated in value appreciation is does generate some yearly income too as most plots are rented out.
Landex has just launched. The next development steps are introduction of an autoinvest feature and a secondary market. Landex does not charge any fees for investing, but optional usage of the secondary market will incur a small fee.
Landex uses a refer a friend feature, where investors can invite further investors. For each referred investor you get 10 EUR bonus that can be used to invest in land. If you need a referral code to sign up at Landex* please use code 3SHWP, thank you.