This is a guest post by Neil Roberts, CEO of Harmoney
About Harmoney
Harmoney is New Zealand's first and only licensed peer to peer lending platform, founded by serial financial services entrepreneurs with several successful start-ups and exits that have created shareholder wealth in excess of $1bn. Harmoney launched in September of 2014 with NZ$100m of institutional funding, and recently announced a successful NZ$10m round of funding lead by Trade Me, the leading online marketplace in New Zealand, currently accounts for 70% of the entire country's online domestic traffic!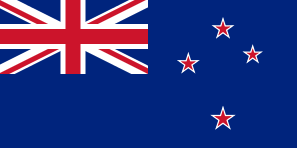 The New Zealand Story
We are a small country, globally significant in so much as we are regularly the test bed for financial services innovation due to the high adoption rate of technology, Western culture and contained geography. Up until mid-2014, most New Zealanders had never heard of peer to peer lending, and the FinTech/AltFin industry was not strongly established.
Why? Dominated by four Australian owned and protected banks, New Zealand's financial market has grown stagnant.  Our "Big-4" banks are protected by Aussie legislation known as the "four pillar" policy, which has not only allowed the creation an artificial oligopoly, but also made those four banks among the most profitable in the world – even more than their Australian counterparts. Without much in the way of serious challenge, these banks have dominated the market with neither need nor motivation to change.
It's created a perfect storm for the introduction of peer to peer lending. The passing of the Financial Markets Conduct Act (FMCA) – a Bill that was applauded as "once-in-a-generation" (http://www.interest.co.nz/business/66116/once-generation-financial-markets-conduct-bill-passed-law) – in April last year opened the doors to a fully licensed and regulated crowdfunding and peer to peer lending industry in New Zealand.
Of a handful of known applications, Harmoney is at this stage the first and only peer to peer lending platform to be licensed. The licensing process is very thorough – and appropriately so. New verticals and business models within the financial sector will inevitably be treated with caution, both by regulators and by the public. We have long held the belief that a thoroughly audited and strictly regulated industry will be safer for customers and foster greater public trust.
Harmoney's success
How has New Zealand responded? Favourably. Of course the new market was met with skepticism by much of the banking industry, however, some have been more receptive. Heartland Bank, a 10% stakeholder and institutional investor in Harmoney, partnered with us in part due to their belief that peer to peer lending is a promising and successful business model and that working in partnership will be of benefit to not only the two of us, but our customers too.
The FMCA has allowed a new community of FinTech start-ups. It is a tight knit and very supportive group – we've had fantastic support and conversation with the crowdfunding platforms such as Snowball and PledgeMe, as well as incubators such as the Icehouse.
Since our launch in September of 2014, we have originated around $30 million worth of loans, funded by over 600 investors of various sizes. With $100m of institutional funding pledged for our first year, our strong investor backing has allowed us to focus our marketing efforts more strongly on the borrower market. However, the early adopters on the investor side of the market have been plentiful and highly engaged.
We announced earlier this month a new partnership with Trade Me, NZ's most successful Marketplace where two thirds of the entire working population sign in and spend on average 10 minutes every day. Trade Me secured a 15% stake for $7.7m, from a Capital Raise of $10m. Having the Trade Me team as a strategic partner is fantastic for us as we share common goals and their deep experience in running a trusted online marketplace makes them a perfect mentor as Harmoney continues its growth.
It's shaping up to be a very exciting year for us, already Harmoney has 30,000 registered accounts, has completed $30m in Personal Loan sales and is enjoying rapid growth of an investor base that has put in 20% more MoM every month since we launched. But there's a lot more in the pipeline, with plans to launch in Australia and offer loan products to SMEs, along with some very exciting plans up our sleeves that you'll have to wait to hear about.