Six months ago I started a portfolio on Irish p2p lending platform Linked Finance. As my overall p2p lending investment was heavy on Baltic and UK platforms I wanted to diversify geographically. And Linked Finance is an established player. The marketplace started 4 years ago and attracted institutional capital earlier this year.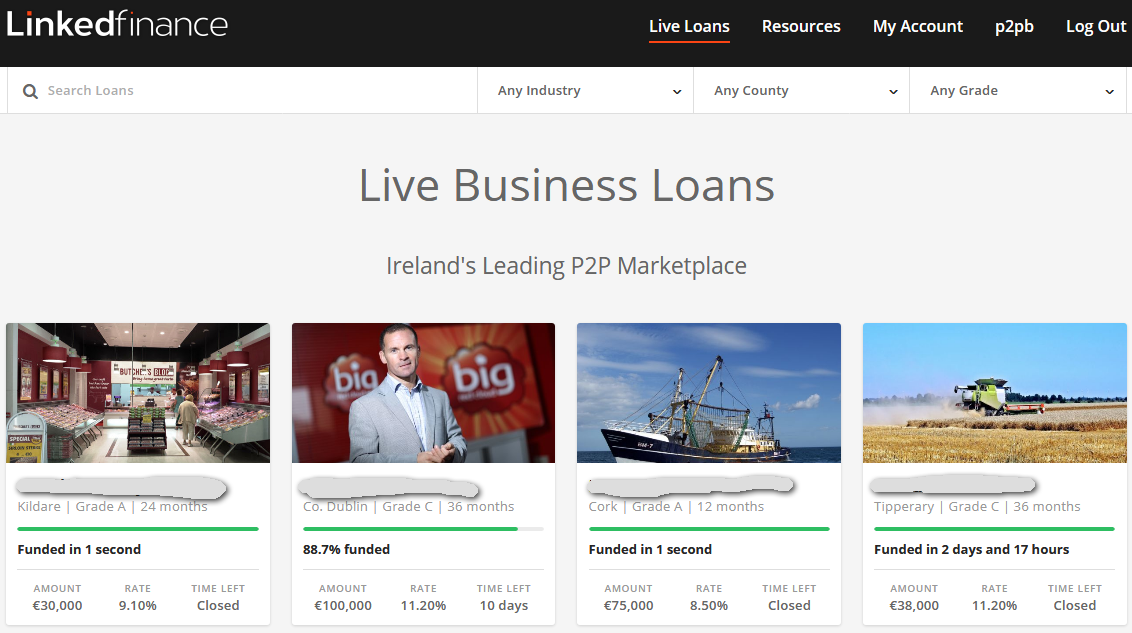 Linked Finance offers loans to Irish SMEs; click for larger image
I started in February with a 1,000 Euro deposit via SEPA transfer. Loans on Linked Finance have terms of either 12, 24 or 36 months and are assigned credit grades by Linked Finance. Both together determine the interest rate.
I use the Autobid (autoinvest function) to invest. While it is possible to make manual bids, many of the smaller loans are funded in minutes.

My Linked Finance autobid settings – Click for larger view
Over time I have done multiple deposits and increased my total deposited investment to 6,350 Euro. The processes are smooth, there have been no bugs and Linked Finance is a most hands-off platform requiring almost no attention by me. Loan supply is a little volatile. It has slowed down in summer. However most loans are for 36 months; due to my autobid settings I skip many of those.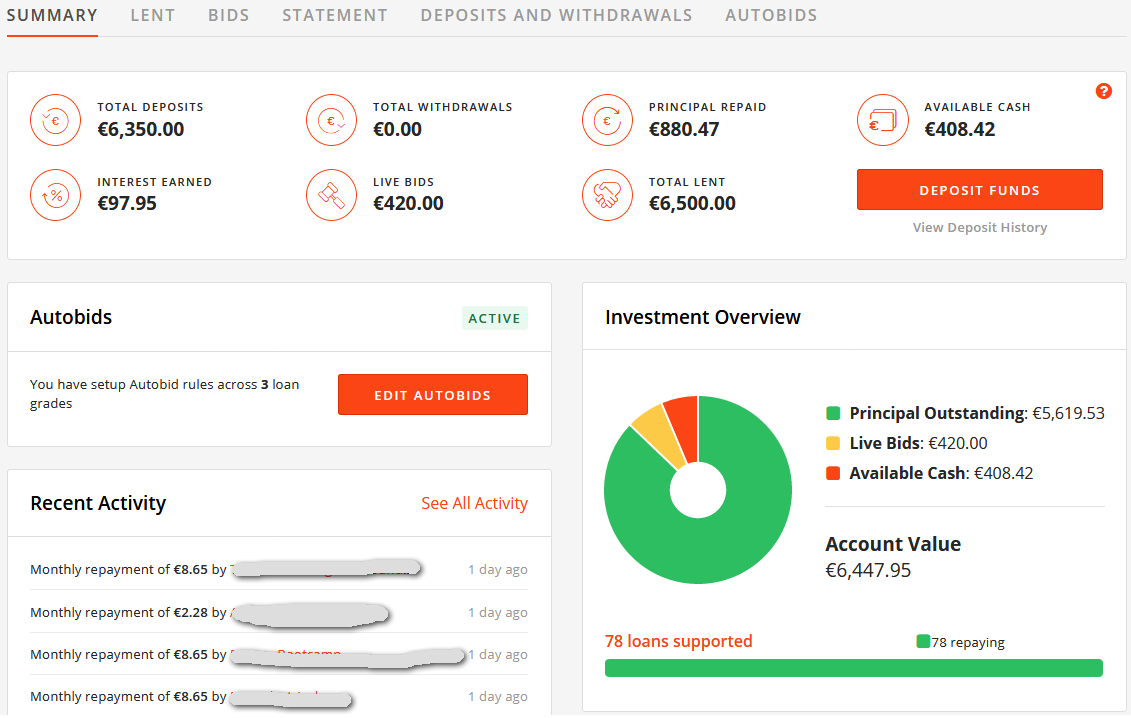 My Linked Finance dashboard – click to enlarge
The best part of my Linked Finance experience is that so far all payments have been made on time. Certainly I expect that there will be delays and defaults, but I appreciate that there have been none so far and this confirms the very low overall default rate Linked Finance shows in its statistics
The only disadvantages of Linked Finance are:
1.2% fee for investors
No secondary market
My self calculated ROI so far is 5.6% (XIRR), but some of that is due to the initial cash drag and this figure will rise. I plan to further increase my Linked Finance investment to a portfolio size of 10K.
Another, very recently launched Irish p2p lending marketplace is Flender, which currently runs a 10% cashback promotion (minimum investment of 2,500 Euro to be eligible). Investors that want todiversify their investment across p2p lending marketplaces in Europe find a list of options here.