Flender, which recently soft launched a p2p lending marketplace in Ireland, received full FCA authorisation last week, saying it took two years of consultation with the FCA and the legal team to achieve approval. This will be needed for the launch in UK, planned for later this year.
Limited time offer: Cashback: 10% cashback on any investment over 1,000 GBP for P2P-Banking reader. Sign up to use. (Update Aug. 2017: the cashback offer has been extended to August 31st, the minimum investment requirement is now 2,500 EUR)
Flender offers both SME and consumer loans on the marketplace. The main points for investors are:
no fees for investors
50 Euro minimum bid
open to international investors (prerequisite is a bank account in the European Union)
interest rates of the currently listed loans range from 8.1% to 10.4%
reverse auction bidding (though at the moment, loan supply outstrips lender demand, therefore I don't expect any underbidding soon). currently no autoinvest
Flender charges origination fees for business loans from the borrower. While there are no origination fees for borrowers for consumer loans, Flender does have a margin income on those (same with business loans).
Once the UK operation launches, investments can be made cross-border. An interesting aspect is that the borrower will take the FX charges.
Flender does have big plans. On the list are an IFISA offer, several features for investors and borrowers to customize the experience and mid term a secondary market. Flender currently has a team of 7 employees.
I published an interview with the CEO of Flender in the end of 2016, when they raised 500K GBP through equity crowdfunding on Seedrs. Flender will likely be back on Seedrs to raise another round later this year.
As my experiences with another Irish p2p lending marketplace are good so far (it has low default rates), I registered on Flender too. There are currently 4 business loans listed seeking a total amount of about 150K Euro.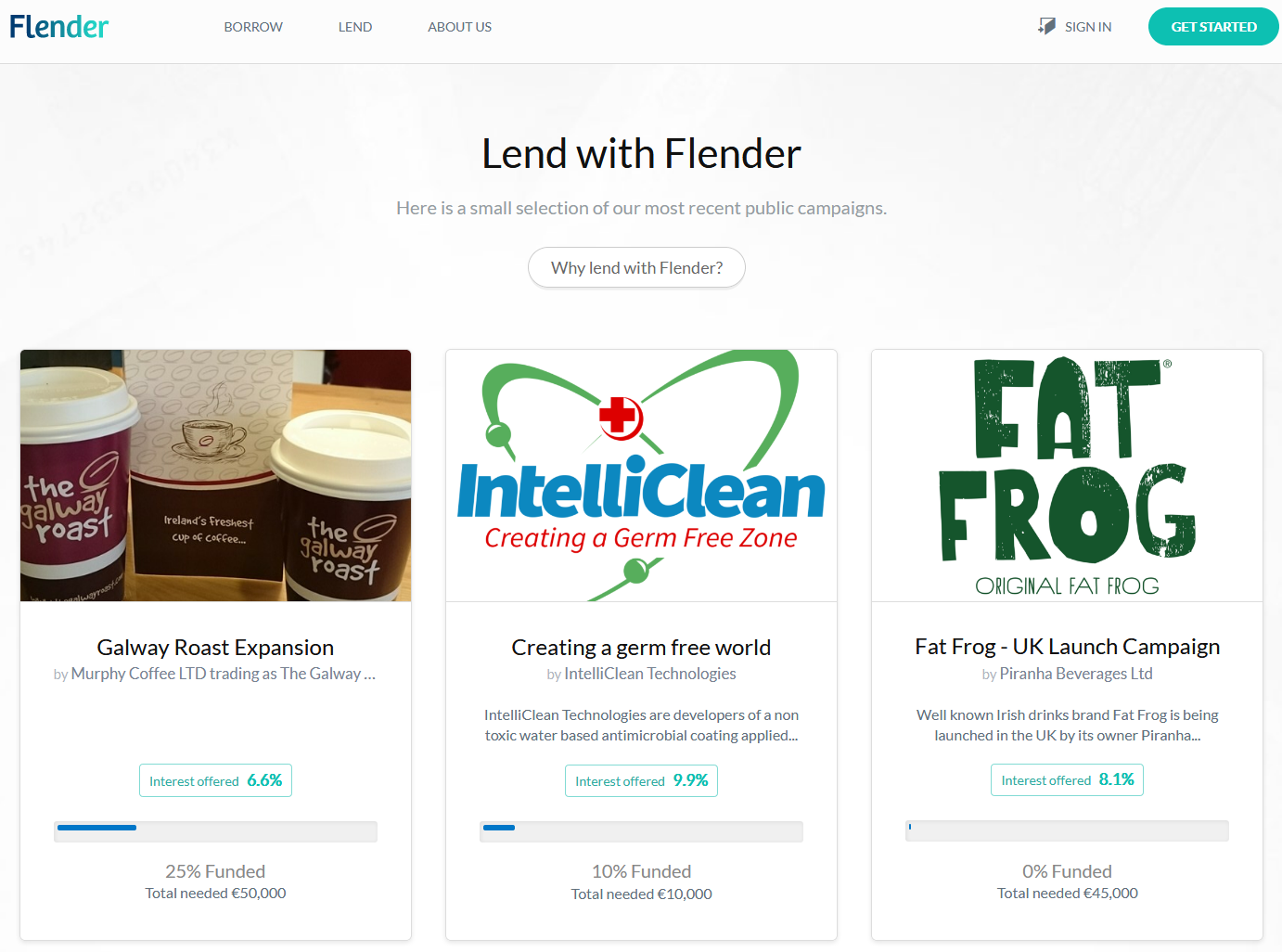 Screenshot of Flender marketplace loan listings (excerpt)