As reported earlier today, new p2p marketplace Crosslend (Spanish site) (German site) offers unsecured p2p loans to consumers. There was a soft launch phase last week, which enabled me to register early and gain first insights into the marketplace interface. After registration I awaited verification of the newly opened lender account at biw Bank and then deposited money there (if you are outside the Eurozone, you may consider using Transferwise or Currencyfair instead of doing a direct transfer).
In the dashboard I selected 'Browse Notes' which led me to an overview of all available note. Since my test was conducted during soft launch, there was only one available not.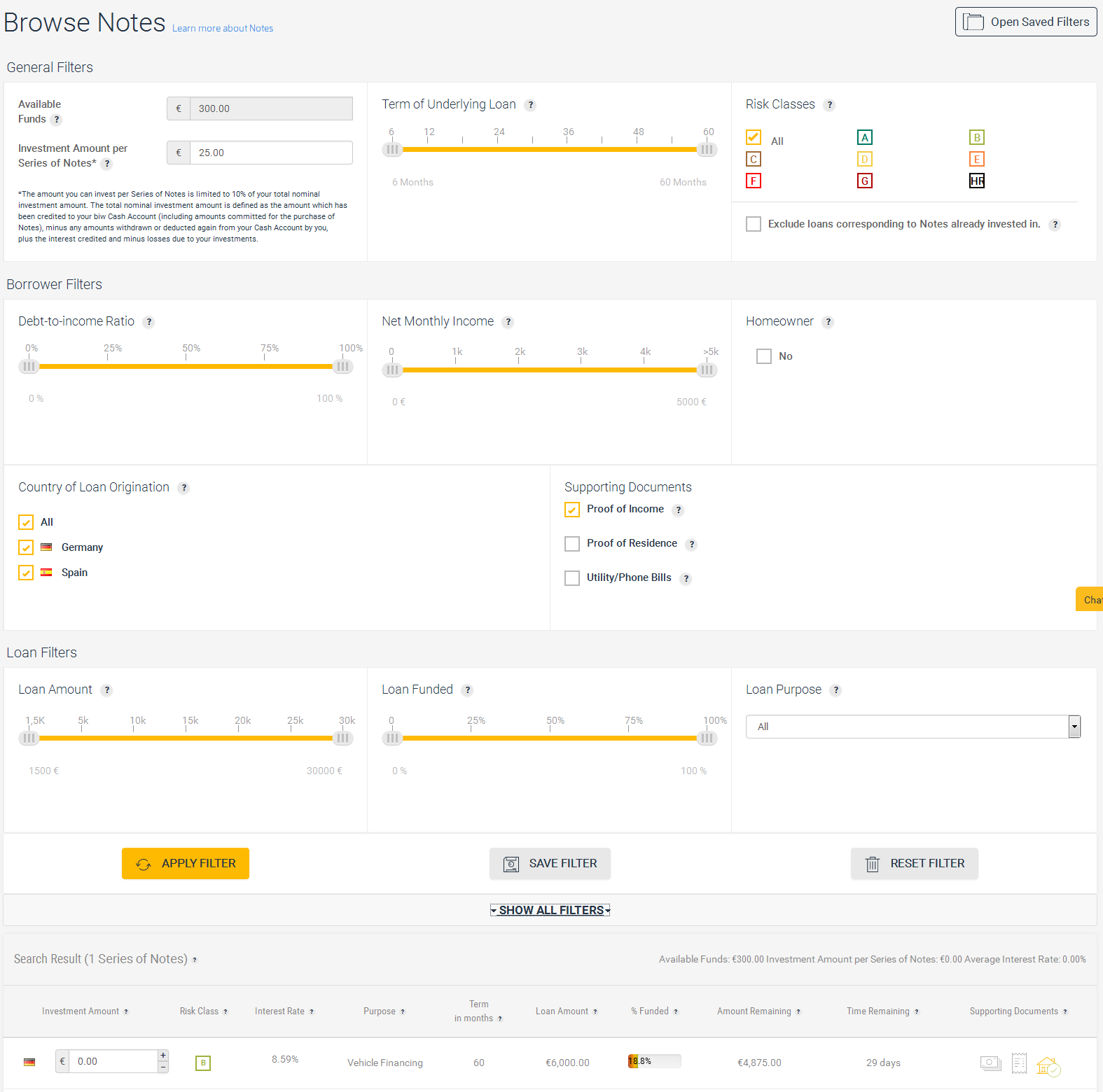 Screenshot Browse Notes (click for larger view): at the bottom there is the listed loan (risk grade B) for 6,000 EUR vehicle financing at 8.59% interest
Crosslend Filters
Initially only the general filters (loan term, risk classes) for selecting loans are displayed. By clicking on 'show all filters' I expanded further loan selection filters: Borrower filters are DTI, monthly net income, home owner, country and supporting documents (proof of income, proof of residence and utility/phone bills). Loan filters include loan amount, funding percentage and loan purpose. It is possible to save filters to reapply them again in future.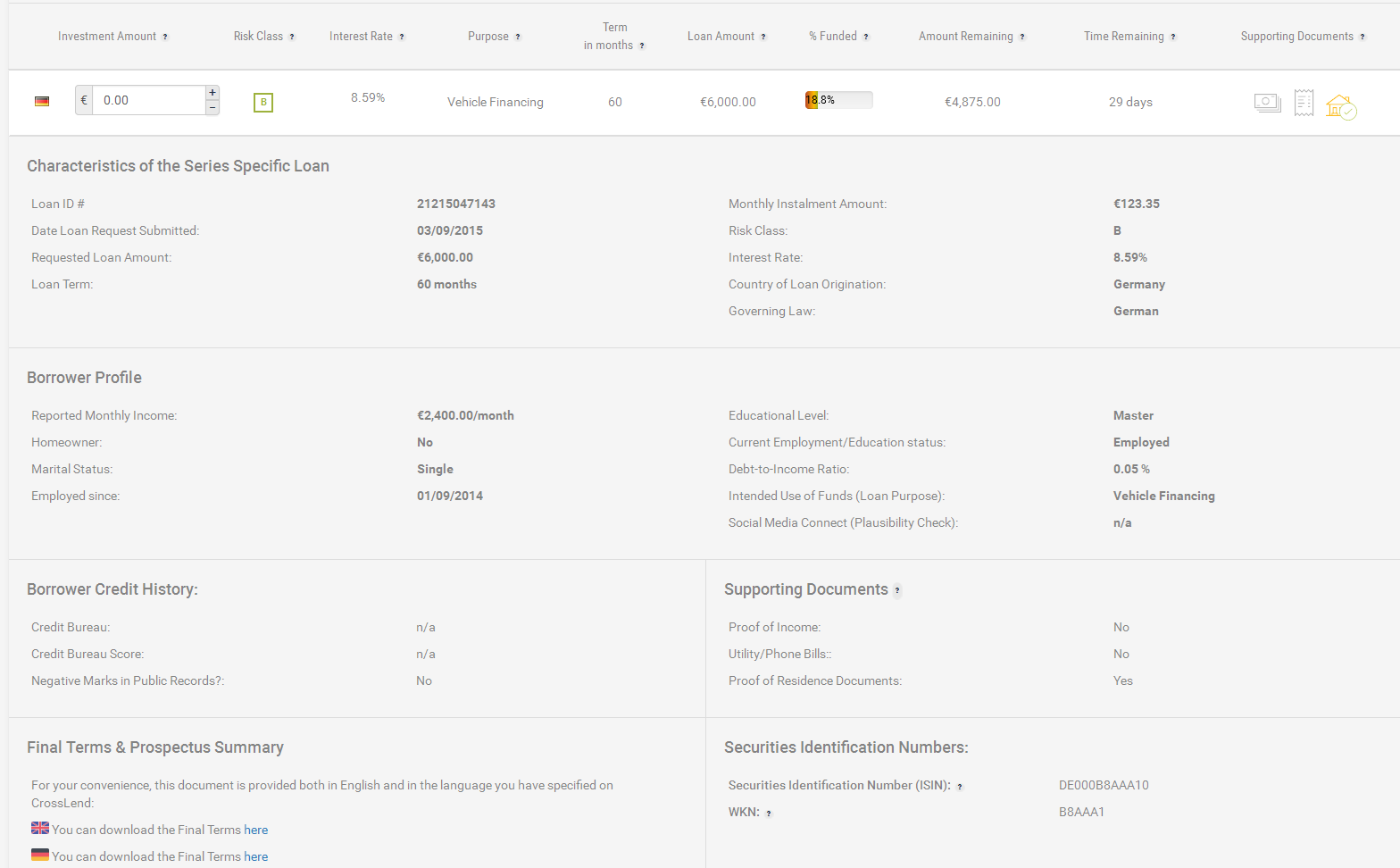 Screenshot showing detail information about a loan note (click to enlarge)
By clicking on a note, the detail information was displayed. The example above shows the vehicle financing loan request. The borrower is earning 2,400 Euro per month (in this case income is self-reported and was not verified by Crosslend) and employed since September 2014.
My portfolio
So far I invested 25 EUR each into two Crosslend loans – one grade A and one grade B. I found the user interface quick to grasp (there are not that many menues). I will continue to report on my experiences with Crosslend and how my portfolio develops.