I explored the new Zopa US site today. While the layout resembles the UK site the process is totally different.
Borrower's view
Use as a borrower is pretty straightforward. First sign up and then request an online quote.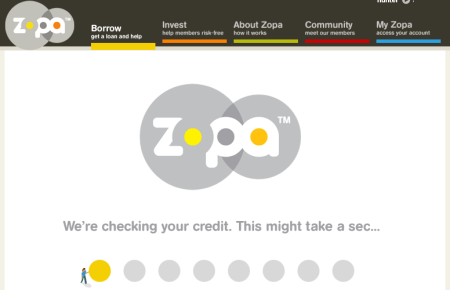 After several seconds waiting the borrower is presented with the interest rate for his loan request.
Lender's view
For a lender things are a little more complicated. After deciding how much is to be invested, the lender must choose at least one borrower.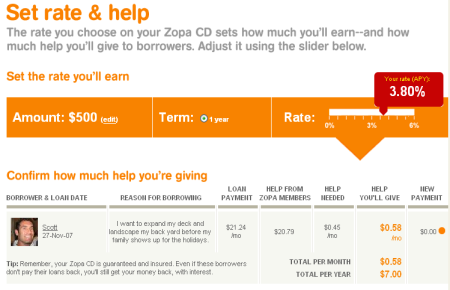 Using a sliding marker the lender then can select his desired interest rate (max. 5.1%). The lower the interest rate the more "help" the borrower gets on his loan.
Today already more then 310 users signed up at Zopa. When logged in, it is possible to browse other member's profiles. A profile can contain photos, long descriptions and integrate an (external) blog. An interesting example is Scott's profile, containing some informations on the history of Zopa US.
Over at thebankwatch Colin is wondering if the US model of Zopa will provoke interest.
What do you think of Zopa US? Post your impressions and experiences and discuss them with other users.