In October 2012 I started p2p lending at Bondora. Since the start I did deposit 14,000 Euro. Since then I periodically wrote on my experiences – you can read my last review published in August here. In the 4 months since then, many changes happened at Bondora: New portfolio manager, new dashboard view, new collection procedures, a first version of an API in production, no more transaction fees for buying and selling on the secondary market and Bondora now allows investors to sell and buy defaulted loan parts (60+days overdue). I used this change to sell my overdue Slovakian loans at 87% discount. I also sold my remaining Spanish loan parts. I did not have much of either of these in my portfolio anyway.
I also reduced my overall portfolio position at Bondora and transferred 11,022 Euro back to my bank account. I managed to sell many of my Estonian loans at a premium. My perception is that the liquidity on the secondary market increased after the transaction fees were removed. Still it is hard to effectively navigate on the secondary market.
I find it hard to price 60+days overdue loans I want to sell on the secondary market. The site Bondpicking.com has charts with recent transactions for defaulted loan sales on the secondary market that can help as guidance.
Currently I still have loan parts with the value of 11,428 Euro outstanding principal. Of these 1,441 Euro are in loans that are overdue and 2,076 Euro are in loans that are 60+ days overdue.
At the moment I have 280 Euro cash available.

Chart 1: Screenshot of account balance
My interim conclusions after 3 years

I am very satisfied with my Bondora investment. Of the 14,000 Euro investment I already withdrew over 11,000 Euro, meaning my remaining risk (concerning the initial investment) is very limited and I still have a huge portfolio of loans. Currently Bondora shows my ROI to be 25.0%. In my own calculations, using XIRR in Excel, assuming that 30% of my 60+days overdue and 15% of my overdue loans will not be recovered, my ROI calculations result in 16.3%. Even in a very pessimistic scenario adding up only withdrawals (approx 11,000 Euro), current loans (about 8,200 Euro) and cash (280 Euro), the initial 14.000 Euro grew in three years to a value of 19,500 Euro.
Recent reports of some other bloggers on their Bondora portfolios: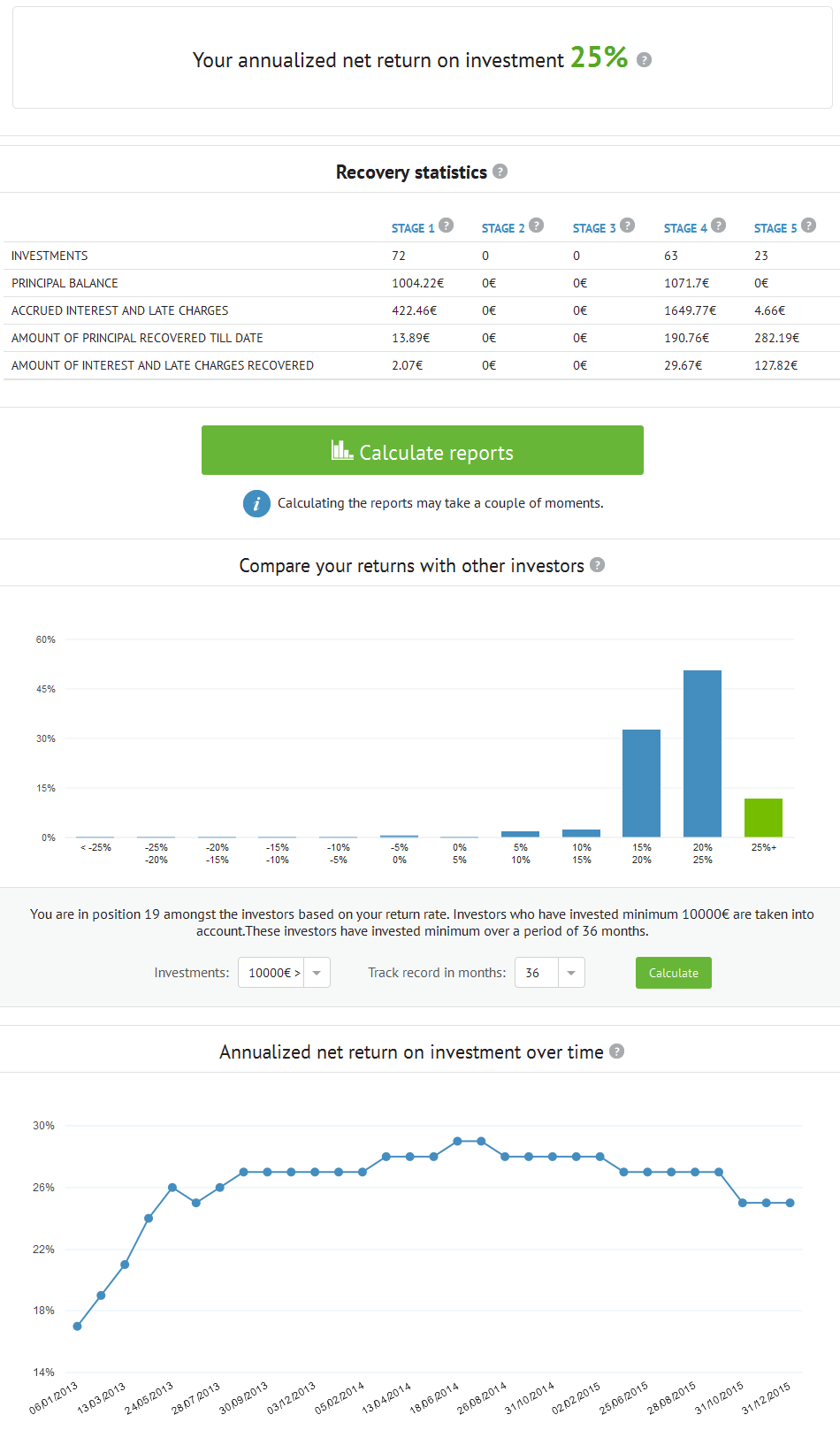 Chart 2: Bondora statistics shown for my portfolio