What is SAVY about?
We have created what is best defined by the term "bank". But our bank is virtual; it differs from a traditional one in that it is exempt from the requirement of capital sufficiency. Borrowers apply for loans and investors grant loans on our platform; it's a meeting place.
In short, the SAVY P2P lending platform is a virtual bank that (will) operate in three segments:
Consumer credits, that is, personal loans;
Loans with real estate mortgage (for persons and businesses);
Business loans.
We have not yet offered business loans; however, we are planning to offer the service by the end of 2016. Our real estate product will be fully launched by the end of this year. Our secondary market appeared in early 2015.
A standard practice of global P2P lending platforms is that investors transfer funds to an account owned by the platform managers and the latter do the lending. We took a different path. The SAVY interpersonal borrowing platform does not manage the funds of investors directly. Each investor creates their own "personal wallet" in the Paysera e-money institution. They are then entitled to use their funds at their own discretion; for example, they can take their money out as soon as they need it without any intervention from SAVY.
Even theoretical risks for investors' money are eliminated under this structure. The platform reserves the right to evaluate the creditability of borrowers and allocate investors' money to the borrowers. Other risks, such as funds being used for other purposes than intended by investors, are simply impossible on our platform.
Paysera is an e-money institution. Investors can be confident as Paysera has 10 years of experience as an e-money license holder in the European Union. Its business in Lithuania is supervised by the Bank of Lithuania.
What are the three main advantages for investors?
Safe storage of money. The platform does not manage any investor funds. The funds are kept in dedicated e-accounts of each individual investor. In addition, investors are not charged a fee for investing their capital on the platform.
Experienced team. All members of our team and management are experts in their respective fields of business. This is very important in this new, dynamic industry.
Possibility to diversify risks. Traditional platforms offer only a single product for their investors. SAVY (will) offer the ability to invest across three different sectors and risk types on one intuitive system.
What are the three main advantages of SAVY platform for borrowers?
The SAVY platform is a new alternative for borrowers, something that has never before existed in Lithuania. This is a speedy and cost effective solution compared to expensive payday companies, banks and credit unions.
Our platform offers borrowing costs at a price similar to bank credit cards or even cheaper.
We guarantee a quick loan. Furthermore, we do not impose any fees on early repayment.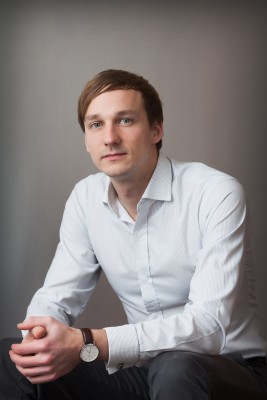 What ROI can investors expect?
Currently, the average return on investment is over 20 percent. Generally, our investors should plan a net return somewhere between 15 and 20 percent for the unsecured product loans. For the secured loan products such as real estate and business loans, they can expect slightly less. The expected return on investment for foreign investors on platforms from Central and Eastern Europe is, generally, much higher than the same metric found on Western European platforms.
What is the background of the SAVY team?
Our team is a collaboration of industry professionals, which is crucial to create an innovative and effective product in the financial sector. For example, our marketing manager is the former general manager of one of the largest Lithuanian consumer credit institutions. We have an internal lawyer with an MA degree in Law from a prestigious university in the UK, who is also a former employee of a private capital fund there. We have a banking professional on our board, well known in the Baltic region, and former CEO of SEB and Å iauliu Bank in Lithuania. An American professional in commercial real estate development is also on our team. […]
Looking back on your first year of operations, what are your findings?
Development of the platform itself and marketing require investment the most. The market needs to be educated and we, the market beginners, have to inform people about us. We organized the first international conference on interpersonal borrowing in public sector in March 2015. We have been met with approval of what we do after the conference.
The first year was really interesting. We had to create the company from scratch and introduce a product completely unfamiliar to the market. Absence of product means absence of legal regulation. The Bank of Lithuania, the main regulator of the financial market, had many questions about the development of the platform.
With various public institutional monitoring and market reactions, we had ensure that our legal position was sound in the context of the financial and consumer markets. It was our first main challenge. We met people from the Bank of Lithuania before starting our activities and their initial answer was we could not develop such a platform in Lithuania. So we gave the task to our team to make the platform legal according to the existing laws. Our current structure with Paysera is primarily a result of this.
Secondly, we received very negative reactions and pressure from payday lenders. We were seen as a threat to their position, even though we don't necessarily share the same client credit profile. They flooded various institutions with complaints trying to prove that our platform operations were illegal. We overcame this as well.
Since launching, our platform has become a regulated entity and supervised by the Bank of Lithuania. There is an ongoing dialogue (which we have participated in) on further consumer and crowdfunding laws largely because of our presence and operations, and we are proud of this. It is a true statement to say that the EU in general is still unclear on many issues in crowdfunding, and Lithuania is ahead of this curve. Again, we are glad to have contributed to this process.
This market is going to continue to develop and offer better and better solutions for consumers. That is what it is all about. Offering something better for the borrowers and something better for the investors. It is not enough for us to simply say we were a pioneer in this discussion. We want to continue to lead it.
What was the greatest challenge so far in the course of launching SAVY?
There were two challenges, actually. We met people from the national Bank of Lithuania before starting our activity and their answer was we could not develop such platform in Lithuania. We gave the task to make the platform legal according to the existing laws to our team. It was the first challenge we managed to overcome.
The second challenge was really active negative reaction of fast credit institutions. Some of them flooded various institutions with complaints trying to prove that operation of our platform was illegal. We managed to overcome the challenge as well. The platform has become a subject defined by the law, activity of which is controlled and supervised by the national Bank of Lithuania.
We have been pioneers in the market offering our alternative, the possibility of interpersonal borrowing, to consumers. The market is going to develop and offer various other finance solutions. […]
How satisfied are you with your product?
[…] We have an advantage of being the first player in the market, but we also did not have anyone to learn from. We have had some mistakes, and the platform is not the way we want to see it yet. There is still much to do. Our product is constantly developing; perhaps we won't ever be satisfied, even though we have assisted thousands of happy borrowers thus far.
Our task is to always be a few steps ahead. We are doing this by creating new products and offerings not available to the market.
Is SAVY open to international investors?
Yes. We have an English version of our platform and invite investors from abroad to invest. There a few foreign investors so far, and a few financial institutions from Germany and other countries. We are happy to have them. We have not yet fully concentrated on foreign investors, but this is certainly in the pipeline.
You have implemented a new creditability evaluation system in your platform recently. Can you please describe that?
Traditional borrower creditability evaluation systems consider financial history of the borrower: timely repayment of previous loans, timely payment for services, income and other criteria. The new credit rating by SAVY extends the size and amount of data included in our risk evaluation process.
The new credit rating includes evaluation of Internet behaviour, history, previous loan requests and other statistical data. Also user behaviour even on our platform. User behaviour can reveal intentions of the person. If the borrower does not read information thoroughly and does everything quickly by using copy and paste functions, it means he/she could be a careless borrower and just wants the money fast. If a borrower spends more time on gathering information and modeling different credit scenarios, he/she could be a better credit risk.
Do you have plans for an international expansion?
It is a common opinion that web-based services have to develop quickly abroad. But any development in this business must be a longer and responsible process. Almost all P2P platforms in recent years which have tried rapid international development have suffered damage to the platform or failed. Developers of such platforms failed to evaluate the risks and behaviours of their borrowers in the new market. We will develop abroad as soon as we see we can evaluate the risks adequately and create a high-level credit rating for each country.
Is competition in the Lithuanian p2p lending market high?
Competition among Lithuanian platforms will be higher once the P2P market levels off. Currently, it is still growing and growing fast. We do not know the exact size that the market will get to, but for now we do not think that the platforms must compete directly against each other. We incorporated the Lithuanian P2P Lending Association this year, and almost all players in the market are a member of this Association. This is good for the P2P market.
But SAVY is concentrating on our own growth, scale and value proposition rather than looking around at the moment.
Where do you see SAVY in three years?
I see it as one of the dominant virtual banks in Lithuania, hopefully around the region. We will be a very competitive alternative to the traditional lending industry, making strong financing offers (within hours) across a variety of consumer and business sectors.
P2P-Banking.com thanks Vytautas Zabulis for the interview.
Note 15.12.: The original version of the interview published on Dec. 10th was replaced by a revised version today.