What is Lending Works about?
Lending Works is an online marketplace lending platform for unsecured personal loans. We offer extremely competitive lender returns and fixed rate, flexible loans up to £25,000 over 1 to 5 years.
What are the three main advantages for investors?
Lender protection – our unique Lending Works Shield consists of a reserve fund to cover loan arrears and insurance to protect against the primary reasons for borrower defaults, including loss of employment, fraud and cybercrime. No other peer-to-peer lender offers this. In addition, our underwriting processes are extremely robust, resulting in a 0.00% arrears and default rate since launch
Great returns – our lender returns are extremely competitive and are protected by the Lending Works Shield, so the rate you see is the rate you get
Flexibility – lenders can access their funds early using our Quick Withdraw facility, or can automatically reinvest monthly repayments using Auto Lend
What are the three main advantages for borrowers?
Low cost loans – our loans are offered at market leading rates. By directly connecting our customers and cutting out the bank, we're able to cut down the cost of a loan significantly
Simplicity – by utilising the latest technology and being an exclusively online platform, we're able to pay out funds within one working day of completing the simple online application process
Flexibility – borrowers can make overpayments or settle their loans early at any time, without charge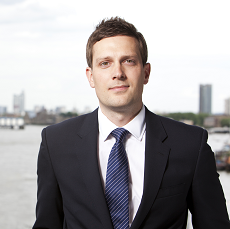 What ROI can investors expect?
Lenders can expect returns of around 4.1% over 3 years, up to 6.0% over 5 years. These rates are protected by the Lending Works Shield so there shouldn't be a need for lenders to factor in bad debts.
How did you start Lending Works? Is the company funded with venture capital?
We started building Lending Works in 2012 and launched the platform in 2014. The idea was to create a simple and safe platform to enable ordinary consumers to get a fair deal. We tried to make lending and borrowing through Lending Works as simple as possible – most of our customers do not have the time or desire to actively monitor and manage their account. That's why we opted to steer away from an auction-based or "market" model and introduced features like Auto Lend to automate the reinvestment process.
The company is funded primarily by angel investors. We've raised around £4m in funding to date which has enabled us to navigate the launch period successfully. We're now focused on driving exponential growth through innovative partnerships and new loan origination channels.
Is the technical platform self-developed?
The technical platform is completely bespoke and was initially built by an external digital services agency. Since launch we've brought all development activity in-house which allows us to innovate quickly and to regularly release updates. We hired our first Head of Technology, Michael Raasch, in September. Michael has over 25 years' experience working for large investment banks and has been fundamental in preparing our platform for large scale. Continue reading →