Demand at Boober.nl is slowing. When I checked today only two loan listings were open. The following curve showing unique loan requests definitly shapes in the wrong direction. Boober lenders discus this development in this forum thread.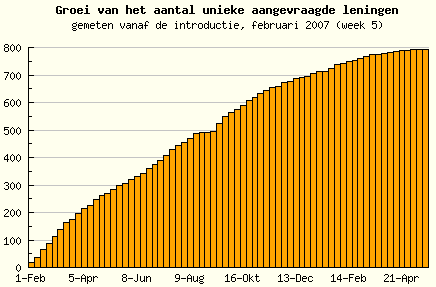 (Source Booberwatch.nl)
Since the launch 15 months ago, about 2.4 million Euro (about 3.8M US$) loan volume has been funded through Boober.
German Smava.de has funded about the same volume (2.3 million Euro) but after a slower start 14 months ago, lately the volume growth accelerated moderately.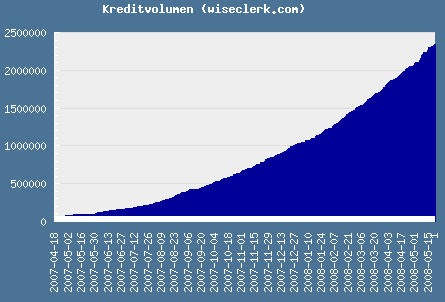 (Smava loan volume, Source: Smava loan stats at Wiseclerk.com).
On Smava as well as on Boober average borrower interest rates have risen considerably since the start. This reduces the attractiveness for borrowers.