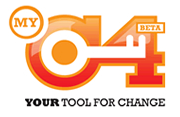 MYC4 has redefined it's strategy and budget plans after it was unable to attract new funding from business angels as originally planned. Mads Kjaer, CEO and main shareholder has announced that he will invest 1.4 million Euro (approx. 2.1M US$) into the company in 2010. To reduces costs MYC4's management has decided to conduct a collective termination of all employees' contracts on Monday November 30 in order to renegotiate employment with all employees and give them the possibility of deciding what to do in the current situation with a three-month notice period.
Some employees have already decided to stay on board, just as the CEO and deputy CEO yesterday had their terminations withdrawn by the Board of Directors, which means that MYC4 will continue under the management of Mads Kjaer and Svend Toettrup.
For MYC4 2009 was an extremely difficult year as default rates of the loans of nearly all local providers peaked. Volume of new loans slowed to about a quarter of the high reached in mid-2008 as several providers were paused to evaluate/clear the situation.
The conflict with Ebony Capital Ltd., a provider in Kenya, reached new extremes. The legal battle led to a search of Ebony's premises by the Criminal Investigation Department, Nairobi on Dec. 1st.
Furthermore MYC4 placed information adverts in a regional newspaper to encourage borrowers to make repayments on their loans directly to a MYC4 account instead to Ebony Capital Ltd. (picture of newspaper ad).
MYC4 even set up an information page directed at Ebony borrowers and linked it on its home page.
Given the circumstances 2010 will not be an easy year for MYC4, too.