What is Huddle Capital about?
Huddle Capital is a P2P lender specialising in high quality, high yielding business loans. In an already crowded space, Huddle is differentiating itself by it high quality origination and a focus on educating its lenders to help them make better decisions. Unlike many other Huddle Capital is backed by a parent company that has been lending its own money for a long time, which they will continue to lend though the Huddle platform – really putting our money where our mouth is!
The parent company underwrites each deal, which means that all borrowers will 100% get funded through our platform. In addition, we offer investors instant returns – in other words, investors start earning as soon as they make a commitment to invest in a loan, regardless of how long it takes for a loan and get fully funded.
What are the three main advantages for investors?
The main advantage for lenders on Huddle is that we are owned and managed by Access Commercial Finance which is an FCA regulated, balance sheet lender. Our belief is that most fintech businesses in the marketplace are too much 'tech' and not enough 'fin' so we are looking to correct that balance on Huddle. There is no point having a fancy website & tech if the underlying loans are of poor quality and the collection process has holes in it. We are an existing finance business that has all the processes and knowledge in place already – we are simply bolting on the p2p tech to allow investors the opportunity to invest alongside us.
Investors benefit in 3 ways:
We aim to provide higher returns compared with average returns in P2P market, by leveraging our loan management expertise. Naturally investors must balance risk versus reward.
We provide instant returns to investors, as explained above; and
We believe in empowering investors to make educated investment decisions, especially in this new asset class. We educate and provide a platform for investors to network with each other.
What are the three main advantages for borrowers?
The main advantage to borrowers is getting speedy access to funding for strong business cases that have been unable to achieve satisfactory funding elsewhere. This could be due to slow processing timescales by more mainstream lenders, or the fact that the borrower can't find a lender who like their particular case / asset class etc.
At Huddle we share many of the same management team of Access Finance and therefore have a wealth of commercial business experience as owners as well as lenders, allowing us to understand borrowers needs better and quicker than most other lenders.
What ROI can investors expect?
As always, reward increases with perceived risk so individual lenders are free to choose the loans and risk profile that suits them. Currently we have loans that pay lenders from 8% to 16% per annum, depending on their risk appetite.
Naturally, ROI increases with the ability of the platform to manage bad debts. Our parent, Access Commercial Finance, has only ever had minor default since they started lending. We deploy the same credit management team who is proactive in chasing down late payments.
Why did Access Commercial Finance decide to start Huddle Capital?
At Access we have been originating a stream of good quality loans for many years and have had great success funding them from our own balance sheet. But we don't have unlimited funds and often come across loans which we would like to be involved with but they need pricing more competitively than we are able to. So with Huddle we are looking to open up our origination channel to P2P investors, allowing us to write more business and not have to pass up great opportunities just because our own funding capabilities don't allow it.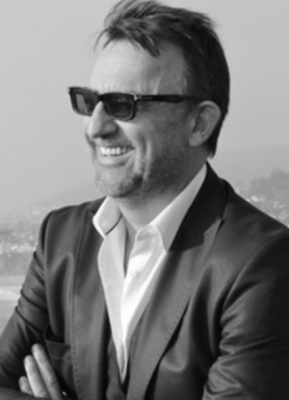 Huddle Capital is using technology supplied by Ablrate. What factors led to the choice of this solution and how satisfied are you with the software?
At Access we have had a fantastic working relationship with Ablrate for the last couple of years. We have originated a lot of high quality loans that Ablrate have funded through their investor base. We actually looked at a lot of software providers in the market and were not 100% happy with any of them. Then we thought 'hang on a minute! Why aren't we working with Ablrate on this?!'. 10 weeks later we were live! David at Ablrate is a very good operator and very commercial to work with, so the process was a breeze.
The Ablrate platform is proven – having gone through a stringent review by the FCA as part of the approval process. We leverage their practical experience to ensure that we avoid mistakes made by the pioneering P2P industry.
Huddle Capital Limited is an Appointed Representative of Rebuildingsociety. What does that mean and why did you choose that structure?
In simple terms this mean Rebuildingsociety provide us our regulatory permissions whilst we await our own from the FCA. Getting directly authorised from the FCA is a long and laborious process. Becoming an Appointed Representative allows us to get up and running in a matter of weeks as opposed to potentially well over a year. It makes no differences to our lenders or borrowers, we are still governed by the same rules as everyone else for their protection. We will look to get our own permissions in the fullness of time, but right now we are concentrating on building the business.
What were the main challenges launching your platform in a competitive (crowded?) market?
Once your tech works there are only 2 real challenges in this business – attracting lenders and finding borrowers. Fortunately we have got plenty of borrowers both existing and in the pipeline – so our challenge is getting out there in front of more lenders so they can learn about our platform and the benefits of lending through Huddle. Hopefully this interview will help with that!
We had support from a progressive consultancy, Vedanvi, who helped us develop the strategy, build the business, operate it and then transfer it to our own internal team. They have significant experience in this market space and we leveraged their expertise to ensure a smooth and successful launch.
Is Huddle Capital open to international investors?
International investors are welcome to invest through Huddle Capital. As required by law, they have to undergo additional anti money laundering checks before they are allowed to invest on our platform. Investors need to realise though that their loan contracts and their contract with us are governed by UK law.
Which marketing channels do you use to attract investors and borrowers?
Currently all our borrowers are generated via Access, our parent company. We have no shortage of quality businesses looking to borrow money!
We are marketing to investors through the usual channels of PPC & SEO, but the primary channel we use is content led marketing, providing educational led content, empowering potential lenders to understand the lending business better and be in a position to make informed lending decision.
Do you plan an IFISA product offer?
Yes we certainly do but realistically it will be a few months down the line. We have lots of additions to the platform & the technology over the coming months and it is a matter of getting our priorities in order. We have launched, we have tech that works and now we are starting to get a flow of strong and high yielding loans. We are currently concentrating on brining on new investors so we can ensure strong liquidity in both the primary and secondary markets. Then we will move on to getting the IFISA launched. It's keeping us busy!
Where do you see Huddle Capital in 3 years?
Hopefully as a highly recognised brand name in the P2P space. We should have a large base of happy lenders who come to us time and again to deploy their money in to high yielding, secure opportunities. Just doing more of what we do now, and listening to our lenders and borrowers to keep improving!
P2P-Banking.com thanks Terry Fischer for the interview.