Orca Money is currently running an equity crowdfunding campaign on Seedrs to raise 500K GBP at a premoney valuation of 1.7M GBP. Anybody can invest in Orca Money shares with a minimum investment amount of 10 GBP applicable. I interviewed the Orca CEO Iain Niblock
What is Orca Money about?
Orca is an aggregation platform, allowing investors to invest across a range of peer to peer lending (P2P) platforms, lending sub sectors and a large number of borrowers. We further offer independent investment research, providing confidence to investors when making decisions.
Currently investors are investing directly on P2P platforms. This makes building and managing a diversified portfolio frustrating. We centralise this process by allowing investors to research, build and manage their portfolio from the Orca platform. We provide the P2P platforms with a source of retail investors.
Investors can review the performance of their portfolio, diversify their risk and earn the attractive returns that the sector offers.
What are the three main advantages for investors?
Risk adjusted returns: We offer an investment return to our users which is reduced in risk through diversification. By allowing investors to invest across multiple P2P platforms, lending sectors and a large number of borrowers, we facilitate easy diversification.
Reduced admin burden: Orca manages all fund deployment, email communication and performance data aggregation. Investors can login to their personal Orca dashboard and view a breakdown of their portfolio, as well as an aggregated view of their investment performance.
Automatic portfolio build: Orca has been producing independent analysis on the market for the past three years. We have conducted due diligence in the market and curated a portfolio for investors to invest through. This removes the hassle from P2P investing.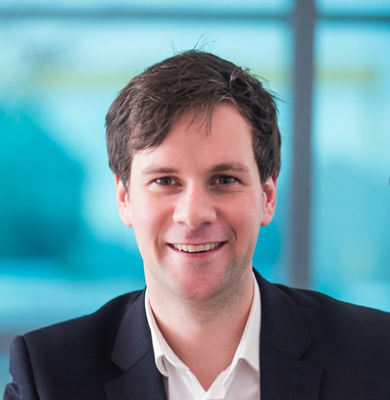 You are currently raising money. Who are you raising from and what do you plan to use the capital for?
Our investment is open to the public on the Seedrs equity crowdfunding platform. Investors across the EU can register and invest in the Orca business. The proceeds will allow us to expand our userbase, integrate with more lenders and to further develop the functionality of our platform.
Prior to launching the crowdfunding campaign, we secured a portion of this investment from two institutional funds based in Northern Ireland and a number of leading angel investors. It's great to be combining these investors with crowd investors.
Why have you selected Seedrs for your equity crowdfunding campaign?
A number of our customers mentioned that they would like to invest in Orca's business. We've gained incredibly valuable feedback from these customers and, ultimately, we wanted to give them an opportunity to own shares in the business. We hope that this campaign will attract further investors and customers to do the same.
Personally, I've tracked the equity crowdfunding market closely for many years and I'm now genuinely excited to be leading a campaign. Seedrs was an obvious choice as they have facilitated funding for a number of other P2P platforms.
One benefit of Seedrs is that investors invest through a nominee structure. The Seedrs nominee structure holds and manages the shares on the behalf of the underlying investor. For the investor, this means the nominee can track and monitor shareholder rights as a collective. For the company, this reduces the administrative burden of having a large shareholder base.
Where do you see Orca Money in 3 years?
We aim to evolve into the hub for P2P investment research, investing and portfolio management. Investors will be given access to credit investments across the EU, originated by P2P platforms and other non-bank lenders. The functionality of our platform will increase, delivering a fully functioning investment aggregation platform.
Orca is a differentiated product in a rapidly growing market.
Name one fact that makes your pitch a better investment than any other pitch on Seedrs.
In comparison to other Seedrs pitches we believe our valuation is very good value. This was set by institutional investors based in Northern Ireland where valuations are generally lower than other parts of the UK and in particular London. I'd expect the valuation to rise substantially during any subsequent rounds.
P2P-Banking.com thanks Iain Niblock for the interview.