I have written several times about how useful it would be for international p2p lending investors if they can setup a free UK bank account or a free EUR account in the SEPA zone. My last article on this topic was here. Now it seems the final solution has arrived. Transferwise just announced that they offer a new Transferwise borderless account which will hold up to 15 currencies and offers local bank accounts in GBP, EUR and USD. The account is advertised as free (no setup fee) and without any monthly fees. See below though.
This is a viable solution for p2p lending investors that are investing on p2p lending marketplaces outside their home currency and seek an account to withdraw money to in order to transfer it to a different p2p lending marketplace without converting the money in the process.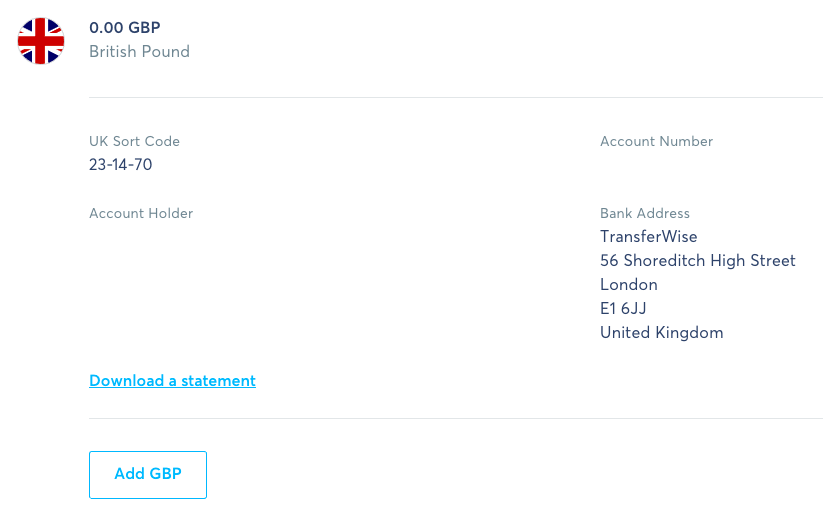 Screenshot: Transferwise borderless account
Transferwise does charge fees per local transfer. 0.50GBP or 0.60EUR for each transfer.