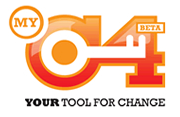 Over the last months it became clear that MYC4.com loans default at a much higher percentage then expected. MYC4 management states several growth and quality problems that led to the situation. Better training of the local providers, partner ratings, spot audits and a license system are measures that shall improve the quality in loan selection and management in the future.
Currently one challenge is to deal with the failing loans issued in the past. The earlier problems with Ivory coast loans continue. About half of the issued loans were insured by the organisation MISCOCI against defaults. MISCOCI failed today and is reported to be bankrupt. MYC4 has announced a few minutes ago, that they will publish until March 20th, what this means for the lenders on the defaulted Ivory Coast loans (MISCOCI covered 242 loans with an outstanding balance of 388,644 Euro).
NotreNation, one of the providers in Ivory Coast, yesterday named poor selection of borrowers by inexperienced credit agents and the difficult economic situation in Ivory Coast as reasons for high default rates.
GrowthAfrica, a provider in Kenya with a high portfolio at risk rate (PAR) has announced yesterday that it will buy back 65 very poorly performing loans at 95 percent of the balance from the lenders. This step was taken as GrowthAfrica felt they share responsibility for the poorly performing loan portfolio. GrowthAfrica expects to buy back loans for more then 125,000 Euro in total.