4 month after the launch, Dutch p2p lending service boober.nl is approaching a total volume of 1 million Euro funded loans (chart shows development of loan volume since launch).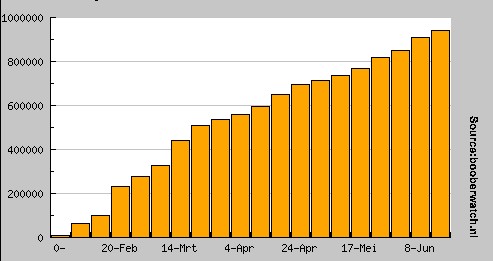 In comparision, German p2p lending service Smava.de, launched only 8 weeks after Boober is growing much slower. Currently it reached approx. 150000 Euro loan volume. Look forward for a post on the development of Smava in the near future.
Boober plans to launch in Belgium as next country. While not started yet, the domain boober.be is already up, saying "beta".