What is Groundfloor about?
GROUNDFLOOR is taking private real estate lending public. We're paving the way to open a new $70 billion lending market to all – and that's in single family home renovation and construction lending alone. You can read more about how we're doing that here.
More broadly, we like to think of the company as an exposition on a theory of capital markets. We believe the broadest base of capital wins—because it's faster, cheaper, more flexible and more efficient.
What are the three main advantages for investors?
GROUNDFLOOR makes real estate investing more accessible than ever before. We create new investment opportunities for non-accredited investors; a group of Americans that have never had access to these types of investments before.
Our typical loan term is dramatically shorter than what you see with P2P lending products like Lending Club. Our average term is 6 or 12 months, compared to 3-5 years for typical deals elsewhere.
We offer dramatically higher returns than traditional investments. During our one-year pilot in Georgia, the average annualized yield for our investors was over 12 percent. For context, that means that GROUNDFLOOR outperformed the compound average annual return of Charles Schwab's mutual funds between 1970 and 2014.
What are the three main advantages for borrowers?
It's fast and simple to get funded on GROUNDFLOOR. You can submit a project by checking your rate in less than 5 minutes. Projects have 30 days to fund, but most projects fund much sooner once they are posted. The closing process is quick and painless using the same closing attorneys you already use.
GROUNDFLOOR is a reliable source of capital. We fund construction, renovation and other loan types that are typically difficult to bank finance, and we offer low fixed interest rates starting at 6% (not including fees).
We offer terms that fit borrower needs. Most of our loans run from 6 to 12 months. Borrowers can repay their loan at any time to reduce borrowing costs, and personal guarantee and cross-collateralization is not required in most circumstances.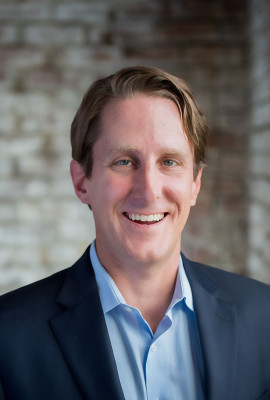 What ROI can investors expect?
GROUNDFLOOR backs independent builders with secured loans that pay 5-26% annually. During our one-year pilot in Georgia, the average annualized yield for our investors was over 12 percent.
What is the background of Groundfloor? Who are your seed investors?
GROUNDFLOOR was founded in February 2013 and is based in Atlanta. We have raised $2.5 million in seed funding from angel investors including Michael D. Olander Jr, Bruce Boehm, Tibor Nagygyorgy, Mark Easley Sr. and Inception Micro-Angel Fund.
Brian Dally is co-founder and CEO. He has spent his career building disruptive technology startups during stints in Silicon Valley, Boston, London and the North Carolina Triangle region. Previously, he led the launch of Republic Wireless to take on the big four cellphone carriers to international acclaim.
Nick Bhargava is co-founder and EVP of regulatory affairs. An expert in securities law, Nick was heavily involved in the JOBS Act as an early pioneer who advanced the concept of equity crowdfunding. Nick and Brian met through Groundwork Labs in the Triangle-area startup hub the American Underground. His years in finance have included work for the Financial Services Roundtable, SEC, FINRA, TD Waterhouse and RBC Financial Group. Continue reading →