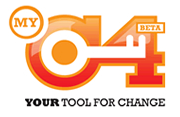 MTN Uganda, a telecommunication company with 3.5 million customers, will invest 250,000 US$ to fund loans to small and medium scale enterprises via MyC4.
"This is a great opportunity for us to champion the notion of an African Company helping fellow Africans instead of the common perception that Aid should always come from "Abroad"" said Mr. Van Veen during the announcement and launch of the partnership at the Sheraton Kampala Hotel. The capital investment guidelines require that MTN's loan contribution must constitute a minimum of 33 percent of the total loan required.
Under the agreement, $50,000 would be invested immediately in a six months pilot phase which is expected to shed light on how best to administer the funding. "The learning after the pilot phase will guide us on how to manage the capital repayments and their re-investment over the three year period".