Mintos* has announced a new feature – the autoinvest can now be used to buy loan parts on the secondary market too. I am setting up a new autoinvest to test it and am curious how many loan parts I will be able to acquire with this new feature. Just like on the primary market there are many selections adjustable.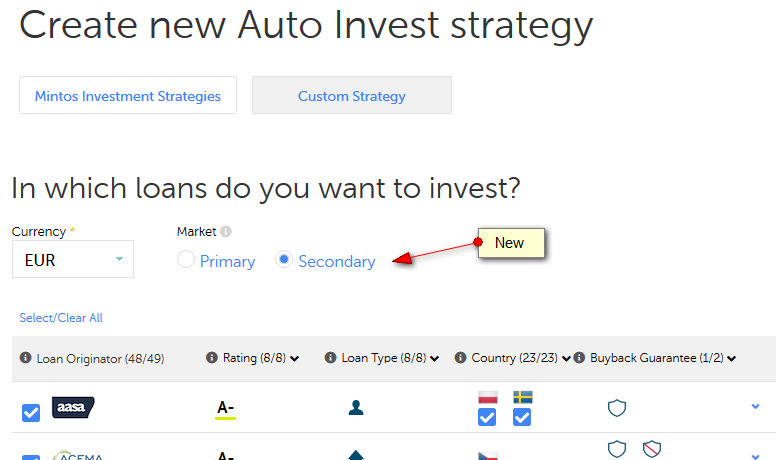 Screenshot Mintos Auto Invest Secondary Market
Mintos will roll out the new feature to all investors on Dec. 3rd. Only selected investors will be unlocked earlier. Mintos* says investors can deposit an additional 5,000 EUR to add to their balance to get early access. Also investorswhich have invested at least 50,000 EUR will have early access.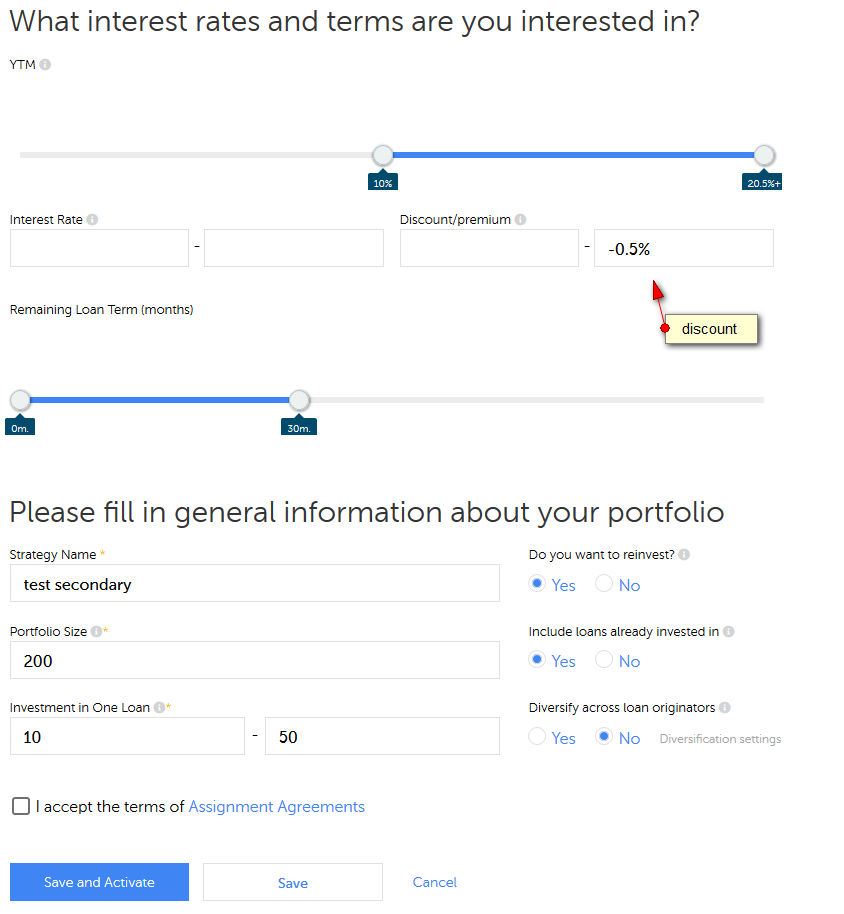 Screenshot: Further details of Mintos Auto Invest Secondary Market
For the further details of the test, I set the secondary market auto invest to buy loans with at least 10% YTM, a maximum loan term of 30 month and at least 0.5% discount. I left the interest rate open, as the restriction is not really necessary for me in this case in conjunction with the YTM and the discount.. For 'Do you want to reinvest' and 'Include loans already invested in' I choose 'Yes'. I deselected 'Diversify across loan originators' as I want to buy all loans that match these conditions.

No surprise – no loans match my selection. Loans with these criteria selected by me have been bought up fast in the past, even before the introduction of this new autoinvest. I do wonder, which investor will get priority in case there will be autoinvests of multiple investors matching a new loan up for sale. I expect this new autoinvest will be a popular feature amongst Mintos* investors.
Not many but a few other p2p lending platforms offer autoinvests for their secondary markets too.