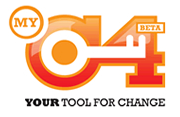 MyC4 will cancel 105 open and pending loans to borrowers in Ivory Coast (Cote d'Ivoire). This is scheduled to take place next week. Money from the bids will be returned to the lenders. Some lenders are unsatisfied with the situation as the bids in these loans tied up their money for up to 6 weeks without interest.
Announcement from MyC4:
Notre Nation and Ivoire Credit have decided to cancel all open loans currently pending on the MyC4 platform. This is being done for two reasons. First, both Ivoire Credit and Notre Nation are undergoing significant reorganization and operational changes, to plan for improvements and scaling of operations. This is putting significant pressure on both organizations and we expect that there might be delay in some payments going forward. Second, there has been a relatively long period since many of these Businesses were uploaded, and the current expected loan disbursement dates. To ensure that the borrowers' situations have not change would require a new due diligence of each, which current resources don't allow, given the long list of loans. Therefore and to protect Investors MYC4 has agreed to return all funds to Investors. This will be done within the next week. If you have money tied up in a Bid to any of these Providers your money will be transferred back into your Account immediately, when the cancellation is done of your specific loan. MYC4 is planning to cancel 105 loans.

MYC4 resume uploading of Businesses from Notre Nation and Ivoire Credit within the coming months, and they will continue to diligently manage the existing portfolio in the interim. If you have more questions please use the Blogs of Notre Nation and Ivoire Credit. We are sorry that your money has been inactive for 4-5 weeks and we apologize.