I just returned from the Lendit Europe conference in London. It was a great occasion to meet so many of the people that developed p2p lending to the current state and hear what they have to say about the future.
The entire industry is enthusiastic as all figures report fast growth which will be further boosted by the tax incentives (NISA) coming for retail lenders in the UK . Cormac Leech, analyst at Liberum, projected that interest rates (and yields for investors) will in effect slightly rise for the UK platforms while they might slightly sink on Prosper and Lending Club. Others do wonder if the UK services will manage to scale loan demand fast enough to match the expected retail investor money looking to invest through the new ISA.

Impressions from Lendit Europe (photo used with permission)
There were multiple examples that marketplace lending is achieving broader and broader reach, both in terms of countries served (e.g. Ovamba, the p2p lending platform operating in Cameroon that GLI Finance invested into) as well as specific markets served (e.g. more and more property investing or Bitbond tackling Bitcoin based p2p lending).

Impressions from Lendit Europe (photo used with permission)
I did not watch all the panels and presentations in the main conference room (the keynote presentation slides are online here; the videos will be made available on the Lendit site in the a few weeks) as I spent much time to meet up with people that I previously only knew from email or phone conversations.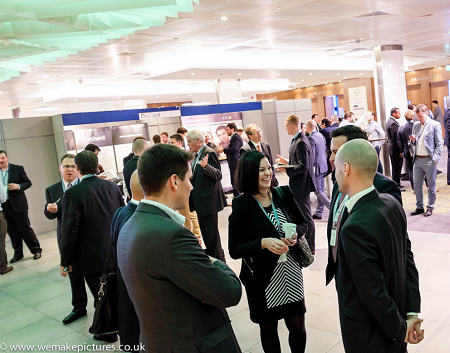 Impressions from Lendit Europe (photo used with permission)
I also looked into some of the compact company demos held.
Overall my impression was that Lendit Europe gathered the 'Who is Who' of the European p2p lending scene (with many more attendees coming from overseas) and offered a fantastic opportunity to chat about trends and recent developments.
P.S.: Bryan Zhang presented the very interesting findings of the new Nesta study. The study reported that public awareness for p2p lending in the UK is small but growing.
Going back to the airport I could see myself that p2p lending in Britain gets much more visible 'on the street' than in other countries:

An ad for p2p lending service Ratesetter in the London underground