VVSSB Shankar, founder & director of i-lend, answers the questions of P2P-Banking.com.
What is i-lend about?
i-lend is an Internet based P2P lending platform in India which went live two months ago. Presently this service is available in Hyderabad, Andhra Pradesh. The portal connects the two sets of customers i.e. borrowers and investors who register online, undergo a verification process, list their requirements on the portal and agree for a mutually beneficial financial transaction.
Tell us about how your target customers traditionally seek loans?
Typically most of our borrowers have recourse to either personal loans from banks or resort to credit cards usage. These personal loans are available only to a selected segment working in some top 500 companies. Most people who are not a part of the above mentioned segment have to resort to private borrowings on which interest rates are very high more like 21 to 28%. Moreover a vast majority of urban India who otherwise are gainfully employed are denied credit for various reasons. Personal loans are also very expensive in India attracting rates between 16% – 24% by banks.
Is there a reliable credit scoring model in India?
CIBIL – a credit rating institution was established a few years ago and today it is the de facto body which maintains credit scores. However the credit rating eco system is evolving.
What other challenges did i-lend face to introduce p2p lending in India?
Before establishing a P2P model in India, it was essential that we understand the complex regulatory environment. We had ensure that we were following various laws governing the banking sector, financial institutions and other state laws with respect the money transaction. With this information, we then worked on a viable business model for P2P lending in India.
We also had to modify the model such that both borrowers and investors found it attractive. For instance, i-lend does 100% physical verification of all details provided by the borrowers at both his residence and workplace reference. We also collect Post-dated cheques from borrowers for the loan tenure.
What are the three main advantages for lenders?
– Higher returns (at least 3 times more) on idle money compared to Saving Account – The return on savings account in India is 4% while i-lend offers a minimum returns of 12% on loans given to borrowers.
– Monthly returns on money invested through borrower EMI payment – While other investment options have a lock-in period, p2p loans will give investors monthly returns i.e. liquid cash
– A new investment option – where investors can decide whom they wish to invest in, their desired interest rate and spread their risk by investing in multiple borrowers – Min. investment amount is Rs.5,000.
What are the three main advantages for borrowers?
– Lower interest rates starting at 12%. Typical bank rates are anywhere between 17-19% and offered to select few
– No prepayment charges – Banks charge anywhere between 2-4% of the principal outstanding as pre-payment charges
– Flexible loan amounts – Rs.25,000 – Rs.300,000: Banks typically offer loans from Rs.100,00 only.
What interest rates do you expect to see on the marketplace?
We expect the interest rate to be anywhere between 14-16%.
How will i-lend handle defaults?
We have tied up with a collection agency to handle defaults. However, before a case is transferred to a collection agency, i-lend will check the default cases for any genuine errors, follow-up with borrowers through e-mails, calls to reference person (information collected during online registration) and in the event that the borrower is still not repaying, i-lend will pass it to the collection agents
Which marketing measures do you plan to attract lenders/borrowers?
Since the model is online, our efforts are largely focused online. For the borrowers, we are focusing on e-mailers, pay per click ads, Listings in local search engines. Additionally, articles and online PR are also used to attract the borrowers.
For the investors, in addition to the above, we plan to do offline PR through national financial dailies.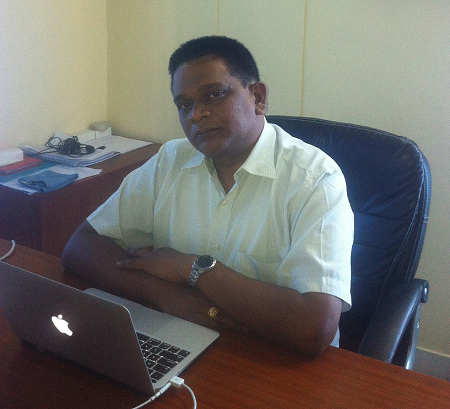 Can you share some of the initial feedback you got from lenders, borrowers, media and experts when you launched i-lend?
The initial feedback has been encouraging from VCs and a few investors and opinion groups we have engaged with. We are also receiving more than a fair interest from VCs. The present investors who have registered on i-lend have done so through their own initiative and we are getting requests from other cities to launch this initiative there as well. … Given that this is a new category in India, there is interest as well as questions on how it will work on the ground. However having notched up a few transactions, we are reasonably sure of its scalability.
Where do you see i-lend in 3 years? Is P2P Lending a threat to banks?
The Indian Personal loans market is worth RS 86,000 Crore or 19 billion USD annually and that is the universe that we are targeting. The typical interest rates are between 16 % – 27% in this category. A fraction of this is what we are looking at.
In our opinion P2P lending is not a threat to banks because banks do a lot more than just lending today. P2P lending will be an additional asset class available to the people in the years to come.
P2P-Banking.com thanks VVSSB Shankar for the interview.