It's been one and a half years now since I started p2p lending at Isepankur. And since my last report another 4 months have gone by. Since the start have deposited 10,000 Euro (approx. 13,750 US$). I hold over 650 loan parts – the diversification achieved is very good. Together the loans add up to 12,636 Euro outstanding principal. Loans in the value of 1067 Euro are overdue, meaning they (partly) missed one or two repayments. 490 Euro are in loans that are more than 60 days late. I already received 4,945 Euro in repaid principal back (which I reinvested).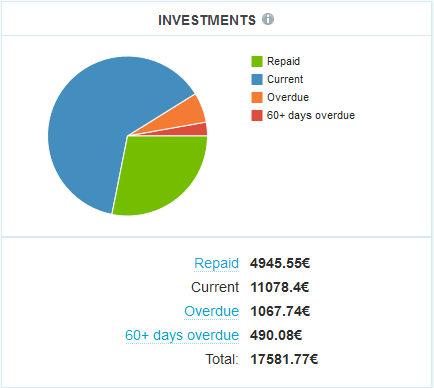 Chart 1: Screenshot of loan status
Right now I have 206 Euro cash in the account which is up from close to zero around the middle of the month. 25 Euro are tied in bids on current loan listings and will originate in the next few days.

Chart 2: Screenshot of account balance
Return on Invest
Currently Isepankur shows my ROI to be over 27.5%. In my own calculations, using XIRR in Excel, I currently get a 25.6% ROI. In the first months there was a considerable gap when comparing these differently calculated ROI figures. As my portfolio ages, the gap is closing. The statistic section tells me, that I am currently the lender with the 15th best ROI (counting all lenders that have invested for at least 12 months and at least 10,000 Euro).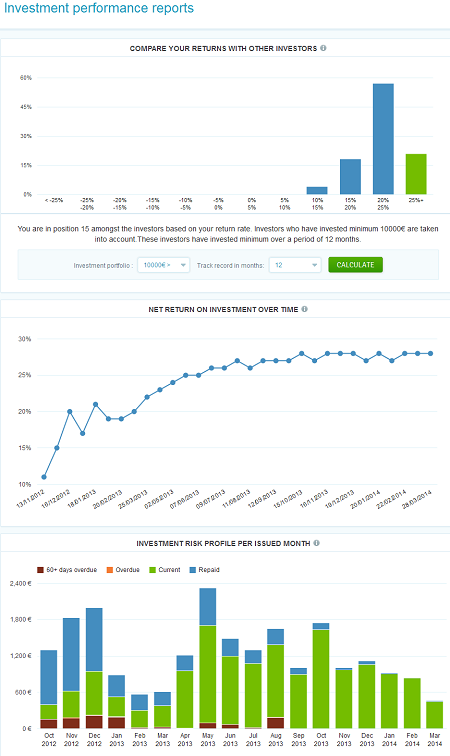 Chart 3: Statistics on ROI and funded volume

What happened in the past 4 months?

Isepankur started to offer loans in Slovakia. I am bidding 5 Euro on each of those to try it out. So far I only managed to lend to 2 Slovakian borrowers. Isepankur also announced that they will change the debt collection process back to the inhouse process, as the results from Creditreform were not as good. I think that this is a good move as the inhouse results have been exceptional.
Isepankur also made past loan data available for download – see my analysis on that here.
On February 20th, Isepankur removed some previously available filtering options for DTI from investment profile settings, arguing that they were not relevant for results. This caused some discussion on the Isepankur forum. While I agree that the data supports that DTI is not impacting loan default risk as could intuitively be expected, I also understand that investors are unhappy that one of the availabe parameters for setting up investment profiles has been taken away.
Isepankur has announced a new product for experienced investors and a rebranding for April 2nd. I'll try it out and blog about that next week.