Today I am glad to be able to publish another interview with Julia Kurnia, Director and Founder of Zidisha Microfinance. As the interview text is a bit long for a blog post, I have split the interview in two parts.
Nearly 2 years have passed since our first interview. In that time Zidisha has grown considerably. Looking back, how satisfied are you with the achievements?
Two years ago, few believed that low-income individuals in developing countries could successfully participate in a genuine peer-to-peer lending community. The conventional wisdom was that people in remote, impoverished communities would not benefit from or repay loans unless the loans were administered in person by expensive local bureaucracies. As a result, the world's poorest borrowers pay some of the world's highest levels of interest and fees – between 35% and 40% is the global average for microfinance loans in developing countries.
Though there are quite a few other microlending websites that allow individuals to fund loans in developing countries, all of them rely on local microfinance organizations to communicate with lenders, create loan applications and collect repayments. In these intermediated microlending platforms, the communication is all one way, so that the borrower is often completely unaware of the lenders who funded his or her loan. And the intermediaries pass on their high overhead costs to borrowers, so that even when loans are financed at zero interest by charitable lenders, borrowers end up paying well over 30% in fees and interest. Such high rates reduce borrowers' profits, sometimes to the point of making them poorer than they were before they received the loan.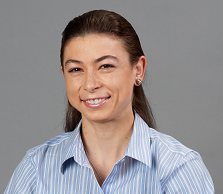 Unlike the postings on other microlending platforms, the loan applications and comments posted on Zidisha's loan pages are written by the borrowers themselves. This opens the way for dialogue between lenders and borrowers, so that lenders can receive answers to their inquiries about the loan and business directly from the entrepreneur they are funding. At the same time, the direct peer-to-peer connection reduces the administrative cost of loans by automating and outsourcing to borrowers and lenders themselves many of the record-keeping and credit-screening functions traditionally performed manually by local microfinance institutions. As a result, the average Zidisha borrower pays about 8% in annual interest and fees, including interest paid out to lenders. Over the past two years we've facilitated over 100,000 US$ in microloans for low-income individuals in four countries. Zidisha borrowers have maintained a repayment rate of 99.5% for ended loans – disproving the notion that the working poor in developing countries cannot be trusted to repay loans without the support of expensive local organizations.
How is the borrower feedback? Are there any suggestions for points to improve?
Last month we completed the first survey of all Zidisha members worldwide. In contrast to lenders, who gave a variety of reasons for choosing to join Zidisha, borrowers were unanimous in citing our low interest rates as the principal benefit of borrowing with Zidisha. Other benefits cited by borrowers included: no forced savings or collateral requirements, flexible credit conditions and repayment schedules, and the fact that Zidisha lenders place trust in their integrity and rewards responsible conduct rather than relying on legal protections alone to ensure repayment. 100% of borrower survey respondents said that they are actively recommending Zidisha to others – and indeed, we have never needed to advertise our platform in order to attract new borrowers.
When asked for suggestions for ways we can improve our service, a majority of respondents proposed the ability to raise larger loans. Zidisha currently limits maximum loan sizes based on amounts applicants have successfully repaid in the past, in order to ensure that they have the ability to repay the loans comfortably. However, some borrowers clearly feel that this loan size limitation policy constrains the growth of their businesses unnecessarily. Continue reading →